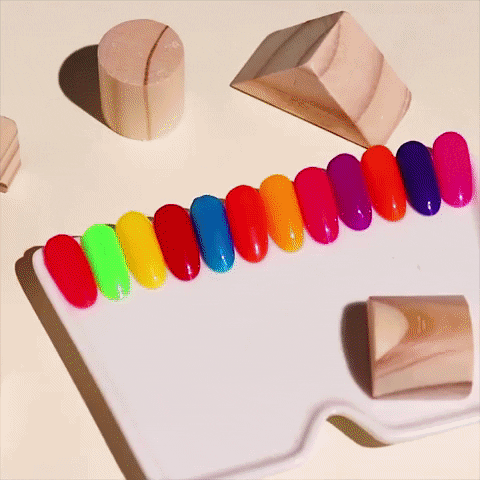 When You Go To Bars, Parties, Halloween Celebrations, Glow Gel Nail Polish Can Make You the Most Charming One In The Crowd.
Glow gel nail polish, It has luminous effect in dark. Cast a striking glow at night, which can illuminate at parties and make your presence unique.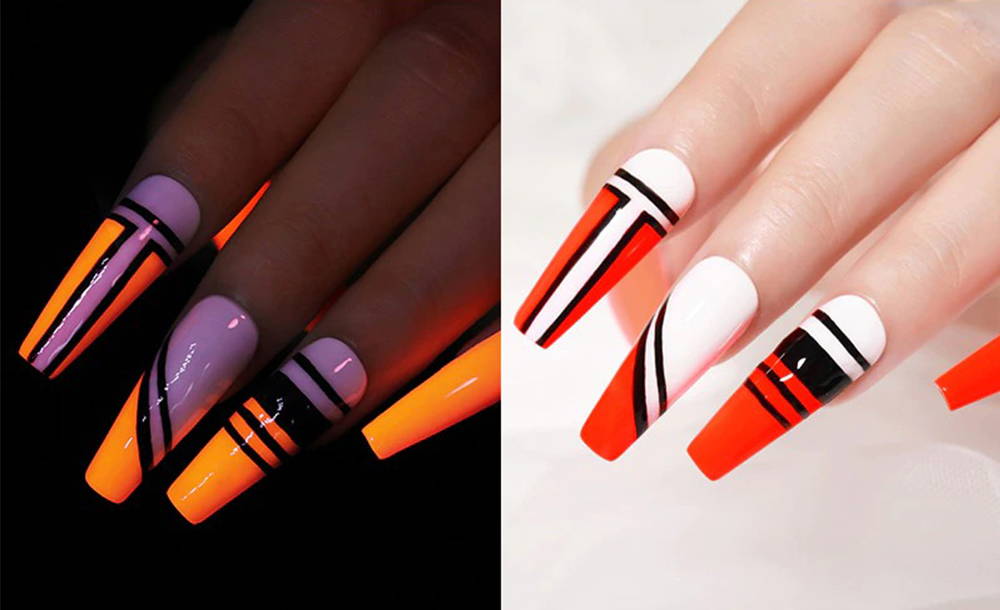 Innovative Nail Art Design Experience by Yourself
17 colors long-lasting generous glow in dark nail polish can bring gorgeous glow to your art projects.
Can be used on natural nails, false nails, nail tips, acrylic nails, french nails. You can use it to do any nail art style you want or give it as a sweet gift for all kinds of female ages who love to make nail art designs.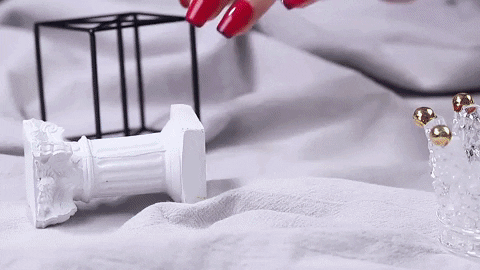 Temperature Color Changing Effect
These colors amazingly change color with the your body temperature and environmental temperature. It will be more obvious on long nails.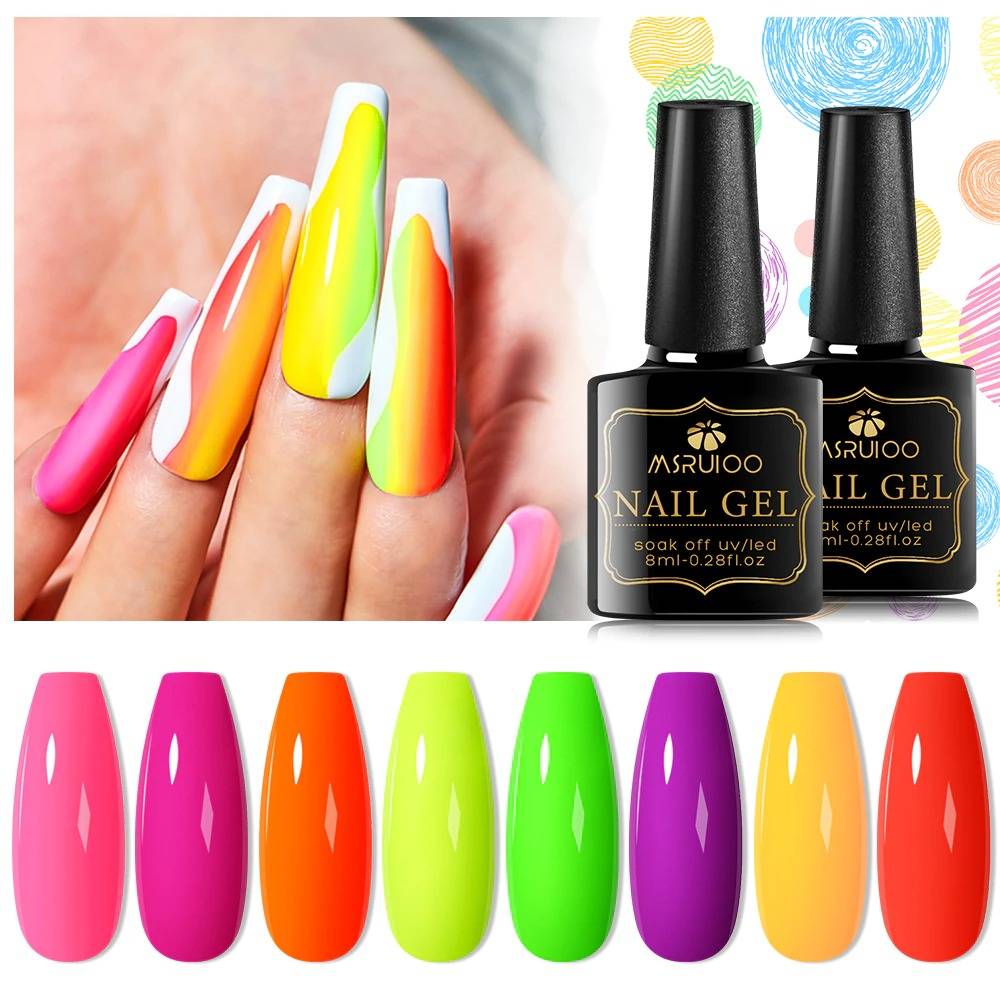 Clean Nails then trim nail surface as normal manicure process.
Fully shake up the gel polish, it can make the gel polish color balanced. (Important)
Apply Base coat first, which can make polish lasting longer, cure with UV lamp or LED lamp. (Necessary)
Apply the first layer of color gel polish directly, cure with UV lamp for 2 minutes or cure with LED lamp for 60 seconds.
Apply a second layer of color gel polish and then immediately cure with UV lamp for 2 minutes or cure with LED lamp for 60 seconds.
Coat with no wipe top coat, cured by UV lamp or LED lamp.
Soak nails in a glass bowl filled with a small amount of pure acetone, or wrap each nail in cotton pad soaked with pure acetone for around 5 to 10 minutes.
Product will start to become soft and you can gently file it away or slide it off using a small wooden stick.